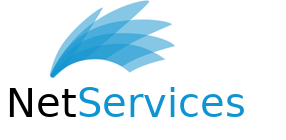 We do custom software
development
TINAM LP is a software development company, focusing on IT consulting, java software prototying and development, mobile development.
We have good expirience developing enterprise, rich internet, business intelligence applications and data warehousing. We are using modern technologies and frameworks to achive our goals.
Privacy policy
Information We Collect
We recognize your right to confidentiality and are committed to protecting your privacy. We use the information that we collect on our website to provide you with a superior shopping experience and to communicate with you about products, services, and promotions.
Sharing Your Information with Third Parties
We protect all of your information against unauthorized access or release. We will share your personal and prescription information with the pharmacies only for the purpose of filling your order. We will not share your personal or any other information about you with any other third parties. We will not present our e-mail list to any third party company.
Cookies
To personalize and enhance your browsing and shopping experience, we use a feature on your Internet browser called a cookie. Cookies are small files that your Web browser places on your computer's hard drive. We use cookies to let us know that you are a prior customer and to retrieve certain information previously provided by you to us, so that you do not need to re-enter this information every time you shop at the site. Cookies also let us know how you found us. Cookies are not used to access information entered on the secure server.
Security
When you place an order online, your personal information and credit card information are encrypted using SSL encryption technology before being sent over the Internet, We use SSL technology to prevent your information from being stolen or intercepted while being transferred to us.
Your Consent
By using our Web site, you consent to the collection, use, and disclosure of information in accordance with the terms of this privacy policy. We reserve the right to modify or amend this policy at any time. If we ever change our privacy policy, we will post any changes on this page or send you an email so that you are always aware of the information that we collect, how we use it, and under what circumstances we disclose it. Unless we clearly state otherwise, the changes to our privacy policy will affect only the information we collect after the effective date of the change.
Your Comments
We welcome your feedback. If you have questions or comments, feel free to contact us any time.
Contacts us
---